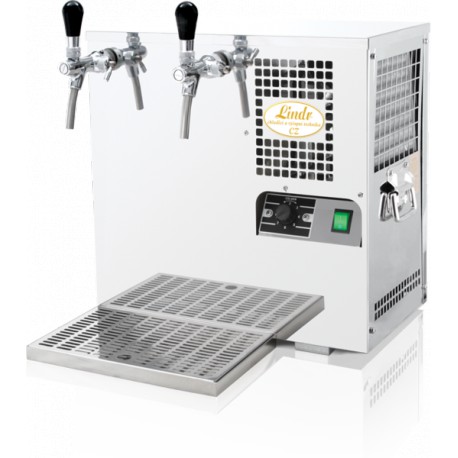 View larger
Lindr AS-45
New
Availability date:
The AS-45 beer cooling system is designed for a commercial use.
This machine is equipped with an inbuilt clarifier, which ensures a constant temperature throughout the whole water bath.
The AS-45 has a continuous cooling capacity of 30-45 l/h.
The modern compressor cooling unit uses the power input for direct transfer to chilling, which guarantees minimum energy usage.
LINDR cooling technology is 45% more efficient  than its power input.
The cooling coils are made from stainless steel.
The materials used meet the highest requirements for hygiene standards and guarantee a long working life of this cooler.
Two grab handles on the side of the machine enables the machine  to  be  carried and moved with ease.
The cooler also includes an adjustable temperature control with 7 different settings.
AS coolers maintain a leading position among professional coolers on the market due to their modern technology and performance.